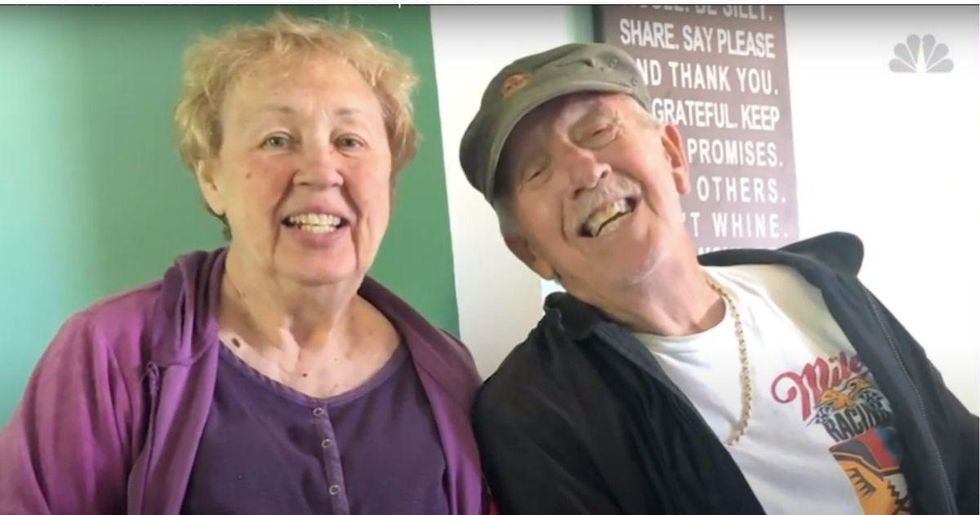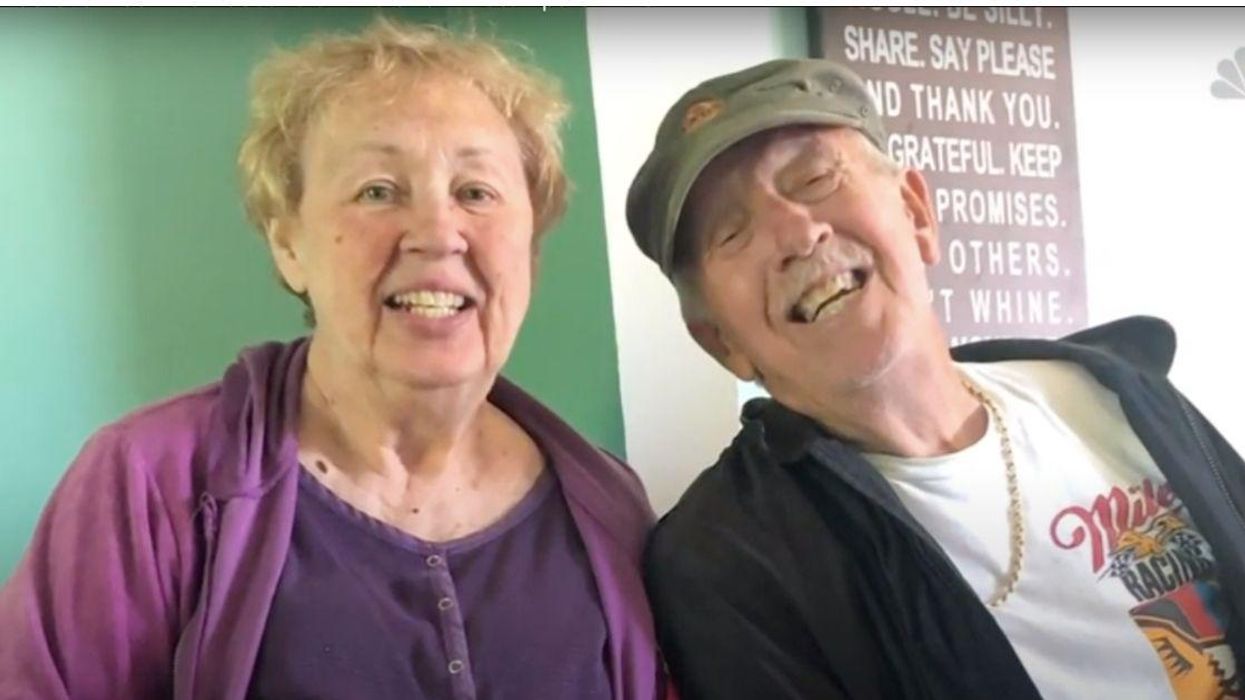 Usually when we share a story of a couple having been married for nearly five decades, it's a sweet story of lasting love. Usually when we share a story of a long-time married couple dying within minutes of each other, it's a touching story of not wanting to part from one another at the end of their lives.
The story of Patricia and Leslie "LD" McWaters dying together might have both of those elements, but it is also tragic because they died of a preventable disease in a pandemic that hasn't been handled well. The Michigan couple, who had been married for 47 years, both died of COVID-19 complications on November 24th. Since they died less than a minute apart, their deaths were recorded with the exact same time—4:23pm.
Patricia, who was 78 at her passing, had made her career as a nurse. LD, who would have turned 76 next month, had been a truck driver. Patricia was "no nonsense" while LD was "fun-loving," and the couple did almost everything together, according to their joint obituary.
Coronavirus Kills Husband & Wife One Minute Apart – NBC
Reading a bit about their life is a reminder of the human toll of this virus.
"Summers they hosted family pool parties, where Pat made way too much food. They loved driving their '59 Corvette to car shows to meet up with family and friends. We always ended the summer with the annual family canoe trip, in Evart, Michigan. Pat and LD loved going to watch Maxx and Mia race quarter midgets and rarely missed a race. They also enjoyed going up north to watch their grandson, Keaton, play basketball and baseball. Every Tuesday, Pat and LD babysat their great-granddaughter, Arbor and she brought the youth out in them. They attended all their nieces and nephews sporting events. Pat and LD loved to play cards and Mexican Trains with just about anyone who would play. Family game night was something they always looked forward too. Every Saturday was a Hickley's Day that started with their granddaughter, Chelsea and carried on through their great-grandkids."
The McWaters' daughter, Joanna Sisk, did see some sweetness in the tragedy of her parents' passing, based on the couple's relationship in life.
"It's beautiful, but it's so tragic. Kind of like Romeo and Juliet," she told NBC affiliate WDIV. "One wouldn't have wanted to be without the other."
"I can tell you this, when they passed we think Mom—the boss–she definitely went to his room and said, 'Come on. Let's go,'" Sisk said.
Sisk said that hearing people brush off the risks of the virus has been painful as she and her family grapple with such a terrible loss.
"People were talking about it not knowing my parents in the hospital fighting for their lives and I just had tears streaming down my cheeks listening to them," Sisk said. "Our entire family is completely devastated."
"It's tough enough to lose one parent, but this was the worst," she said.
As the coronavirus careens through the country at a pace we haven't seen since the outbreak began, it's more important than ever to be vigilant in distancing and staying home as much as possible, wearing masks in public, and washing hands frequently. While there is an end in sight with promising vaccine trial results, we still have months to go before enough doses will roll out to make a difference.
The McWaters passed away two days before Thanksgiving, forever altering that family's holiday. We are already anticipating thousands of families' December holidays being similarly impacted by losing loved ones to COVID-19. Please follow the advice of public health professionals to keep those numbers as low as we can going into the new year. We've already lost too much to this pandemic.
Rest in peace, Mr. and Mrs. McWaters.
Source: After being married for 47 years, this couple died of COVID-19 within the same minute